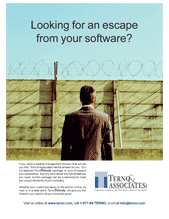 WHO WE ARE
Terno & Associates, Inc. is a computer software firm innovating ideas for the direct marketer. Our services include comprehensive training, on-going support, customization of software and consultation. The company was founded in 1992 by Jeffrey Moliterno.
WHAT WE SELL
Terno & Associates, Inc. is recognized for their flagship catalog fulfillment software known as TernoVelocity. Terno is known for their ability to customize solutions for every client's unique needs. The system allows direct marketers to reduce labor costs, control inventory, and improve sales, efficiency, and customer service.
We also provide excellent service 24hrs./day, 7 days a week.
MISSION
Terno is committed to providing the best software solutions to the direct marketer by producing a top quality product as well as having unmatched customer service and support.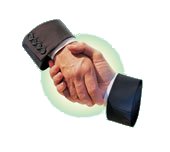 MARKETING PARTNERS:
MEMBERSHIP PARTNERS:
VENDOR PARTNERS:
CREATIVE PARTNERS:
CALL CENTER PARTNERS: